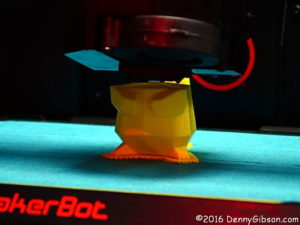 Libraries and breweries can both be considered major contributers to the advancement of mankind and one of each came together on Saturday to give that advancement a boost. In early 2015, something called MakerSpace opened at the Cincinnati Public Library. MakerSpace provides many pieces of modern techonogy in support of learning by doing. A selection of MakerSpace equipment filled a section of the Rhinegeist Brewery on Saturday afternoon.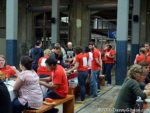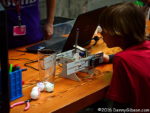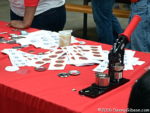 Library personnel were present to assist people of all ages with hands-on activities like decorating ping-pong balls and making buttons. Most MakerSpace equipment made available at the brewery was from the low-tech end of the spectrum but some higher-tech and decidedly more complex equipment is part of the set up at the library. 3-D printing is among the high-tech capabilities available at the library and one was being demonstrated at the brewery but it was not part of the hands-on activity. That's it in the opening picture midway through printing a copy of a Pokémon Pikachu.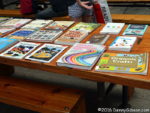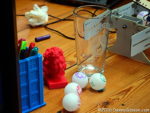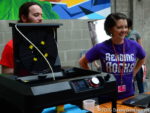 Ella Mumford, who I know through my friendship with her proud father, is Team Leader for the Main Library's MakerSpace. The table top version of Ella as a 100% redhead is a product of 3-D printing. Being a library presentation, there are, of course, some books on display. While these happen to be about the concept of the "maker" movement and not the product of it, book publishing is a MakerSpace capability.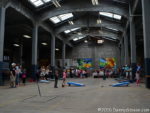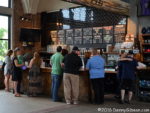 Several cornhole games were taking place in front of the MakerSpace area and the brewery's normal activities (i.e., selling beer) continued. The markings on the floor are for the whiffle ball games frequently played here.