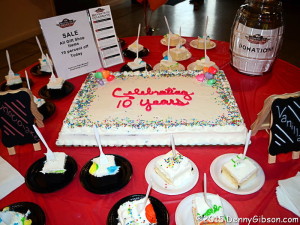 This coming Tuesday, April 28, marks the tenth anniversary of the opening of the American Sign Museum. Ten events are planned to celebrate the ten years of success and growth. First up was a birthday party, complete with cake and balloons, last Sunday. Others include special hours and gifts in conjunction with this year's Major League Baseball All Star Game which will take place in Cincinnati and a gathering of an elite group of sign painters known as The Letterheads for their fortieth anniversary.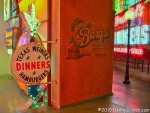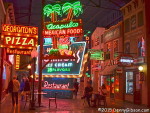 The Texas Weiners sign is a recent addition to the museum. Most signs like this have rusted away but this one survives because the flashing sign did not meet local codes and its owner was not permitted to install it. There's a more complete version of the story here. I know I've posted several pictures of "Main Street" but there's always room for one more and this one includes museum founder Tod Swormstedt taking a break in the chair at the far right.
My Oddment page on the museum's 2005 opening is here and other blog posts on visits to the museum are here.
---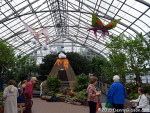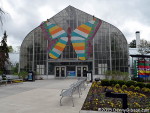 Krohn Conservatory has been around since 1933 but 2015 marks its twentieth butterfly show. This year Butterflys of the Philippines are featured. I actually set out to attend the show on its first day, April 3, and drove by the conservatory about half an hour after opening time. All parking spots were filled and there were a couple of school buses in the mix. Drive by was all I did. The building was hardly empty when I did stop on Monday but it was not overly crowded and there were no lines. The winding marked path and large tents indicated that long lines were fairly common and an attendant confirmed that lines were the norm on weekends.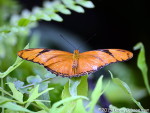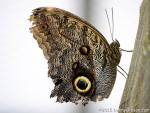 I'm not much of a butterfly expert but, with the aid of labeled photos viewable at the conservatory, I can say with some hope of being correct that these are pictures of a Julia Butterfly, a Zebra Longwing, and an Owl Butterfly.