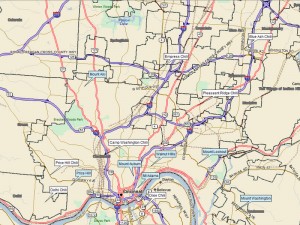 The most recent AAA magazine contains an article titled Cincinnati's Seven Hills. There are a lot more than seven hills around here but Cincinnati gets its name from Rome and likes to connect with it in other ways, too. So, like that ancient city, Cincinnati is said to be built on seven hills although there is no universal agreement on which seven those are. AAA picked Mount Adams, Mount Auburn, Mount Lookout, Mount Washington, Mount Airy, Price Hill, and Walnut Hills and the article contained a brief description of each one. Price Hill's description included mention of Price Hill Chili. There are even more chili parlors than hills in Cincinnati and everyone has their own favorites. Not only was Price Hill Chili not on my personal favorites list, I'd never even been there. I can't reproduce the exact thought sequence but I seemed to naturally move from seven hills to seven chili parlors to seven days between my planned Sunday posts. So, when the next Sunday afternoon rolled around, I set out for the first of seven daily 4-ways. In Cincinnati, chili is commonly eaten over spaghetti with shredded cheese piled on top. That's a 3-way; spaghetti, chili, cheese. Add onions or beans and you've got a 4-way. Add both for a 5-way. I'm a 4-way with onions sort of guy.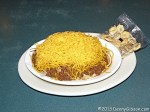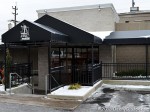 Sunday: I started with Price Hill Chili, the place mentioned in the article. It calls itself a "family restaurant" and there is a lot on the menu besides chili. There is also a bar area and a big patio that I'm sure is an attraction in the summer but not so much in February. It's been in business since 1962. The place was certainly busy though not so full that I had to wait for a seat. It didn't take long for my 4-way to appear and it disappeared rather quickly, too. The chili is plenty meaty and tastes quite good but not good enough to dethrone my favorite. It does, however, top the lists at both Urban Spoon and Metromix.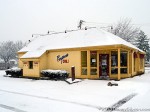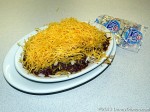 Monday: This might be as close as you can get to the "big bang" of Cincinnati chili. Cincinnati style chili is said to have been born when Tom and John Kiradjieff started serving a modified Greek stew on hot dogs and spaghetti in their stand next to the Empress Theater. The brothers adopted the theater's name for their restaurant and the whole city adopted the stew and the style of serving it. Ninety years later, Empress Chili is still very much around although details of the "empire" are foggy. There are several restaurants in the area that advertise and serve Empress Chili without being Empress restaurants and the product can be purchased in many area supermarkets. There are somewhere between two and four official Empress Chili parlors and Empress Chili in Hartwell, where I stopped, is one of the two "for sures". The other is in Alexandria, Kentucky. The employees on site when I was there were friendly and competent but didn't really know how it all fits together either. This was the first I've had Empress Chili in several years and, while it's not my own favorite, it is quite good and is the favorite of bunches of people.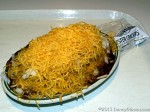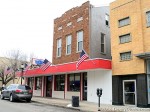 Tuesday: Some of the oldest evidence of the Empress "big bang" can be seen at Dixie Chili in Newport, Kentucky. Greek immigrant Nicholas Sarakatsannis worked at Empress for awhile before moving on to start his own restaurant. Not wanting to compete with his former bosses, Nick picked a spot across the river. That was in 1929 and the restaurant, though greatly enlarged, is still there and there are two more. All are in Kentucky. The phrase "greatly enlarged" may be a little weak to describe growing from the original 8 x 30 foot store. It's that white covered area between the buildings and is shown left center in an array of photos displayed at the restaurant. With all that history, it's kind of hard to believe that this was my first visit. Sad but true. However, it's a place I liked well enough to assure a return visit.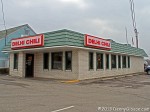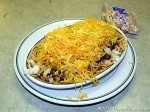 Wednesday: This was the last place to be added to my schedule. Picking six chili parlors was fairly easy. Picking seven was much tougher and it sure wasn't due to a lack of candidates. As I read about the various places that internet searches turned up, Delhi Chili worked its way to the top of my list. Everything I read about Delhi Chili made it sound like the independent neighborhood parlor I was looking for. Eating there clinched it. The restaurant has been there since 1963 and features chili but operates like a diner with daily specials and other non-chili offerings. Plus, you can't get much friendlier. There's not even a decent Facebook page let alone a real website but you can find the place with this and once you find it I think you'll like it. I like it a lot — especially the cheese — and will definitely be back. Wish it was closer.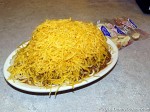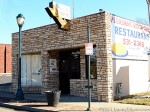 Thursday: Pleasant Ridge Chili began in 1964. It looks and feels like a neighborhood chili parlor should and, like Delhi Chili and just about every other non-chain chili joint in the city, its menu includes much more than chili. Although there are 4-ways I personally like a little better, those at PRC are certainly good and the place is definitely comfortable with friendly staff and customers, too.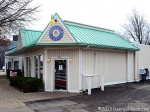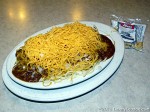 Friday: I was just a little surprised when Guy Fieri selected Blue Ash Chili for an episode of Diners, Drive-Ins, and Dives. I'd eaten here several times but had always ordered one of their over-stuffed double-decker sandwiches. I had never tried the chili but that was something I soon corrected and decided that Guy had made a pretty good choice. Blue Ash Chili started in 1969 and recently added a second restaurant that's actually just a little bit closer to me but it had to be the original for this visit.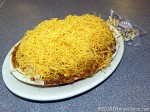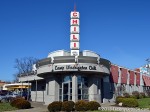 Saturday: Camp Washington Chili moved a couple of notches up the street and built a new building in 2000 when street widening took the brick structure it had occupied since 1940. It's open 24 hours a day 6 days a week and serves breakfast and sandwiches in addition to chili. I can't deny that the around the clock diner image is part of the reason I like the place but I really do like the meaty chili. I want to say it has more flavor than most but maybe they all have the same amount of flavor and this just has more of the flavor I like.
The Cincinnati chili giants, Skyline and Gold Star, are, I suppose, conspicuous by their absence. That's not because they're no good or that they're not genuine Cincinnati chili parlors. They are both very good and very Cincinnati. Skyline was started by a former Empress employee in 1949 on Price Hill and four brothers launched Gold Star in 1965 on Mount Washington. But I wanted to eat at independent parlors and came pretty close to succeeding. Dixie and Blue Ash do have multiple locations but they are few and not far between. Empress is the closest of the seven to being a chain but its unique spot in Cincinnati chili history would warrant a stop no matter what.
None of my week's worth of 4-ways was less than good and none were expensive. Not one stop required more than a ten dollar bill for a 4-way, iced tea, and tip. Camp Washington and Blue Ash remain my number one and two choices respectively but Dixie and Delhi are both credible challengers. More data is needed. While the others are left at the bottom of the list, it's a pretty short list and I'd happily scarf down another 4-way at any of them… after a little break.
---
I've mentioned musician Josh Hisle in a couple of trip journals and in an earlier blog post. I very much like his music but there's a lot more to Josh than meets the ear. He has been involved in Common Ground on the Hill for several years and now, as a veteran himself, is very active in their current effort to increase veteran involvement even more. That effort includes an Indiegogo fund raiser here. Check out the video, tell your friends, and chip in a few bucks if you can.