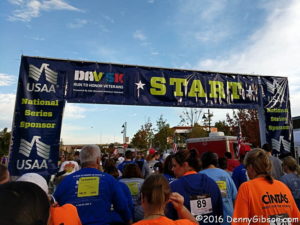 Because the previous DAV 5K events have been covered in blog posts it seems only proper that the fourth one is covered, too. Plus I've decided to post it on election day when most folks could probably use a good chuckle. I trimmed fifty seconds off of last year's time to finish in 1:03:36. I'm just not built for speed.
There were 390 finishers in Tulsa with a top time of 18:38. Apparently there are no awards for 373rd place.
ADDENDUM (6Nov17): There are a few more photos from the event on the trip journal page here.