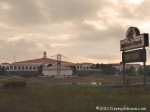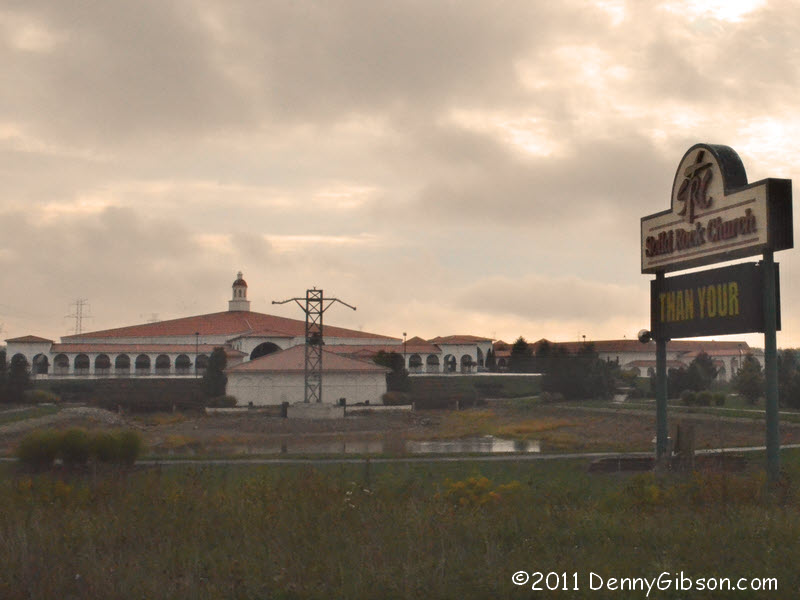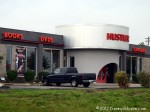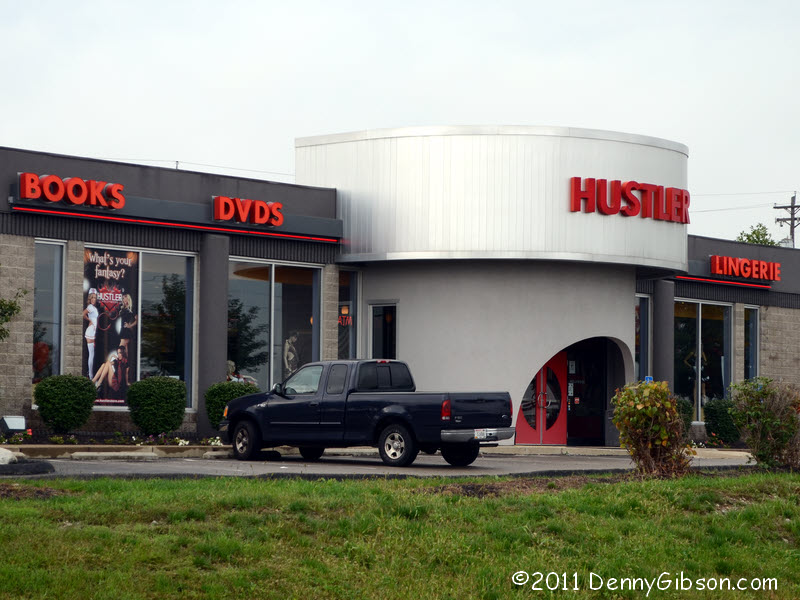 Monroe, Ohio, is a city of 12,000+ that sits on I-75 about halfway between Cincinnati and Dayton. A little more than a mile of the expressway lies within the city limits. The southern boundary is right where the northbound ramp of exit 29 begins. Turn left from that ramp and you'll find one of Larry Flynt's Hustler Hollywood stores doing quite well. Something of an entirely different nature is doing well at the northern edge. There the Solid Rock Church sits just east of the expressway and east of the Monroe city limits. The huge church with its electronic billboard is definitely hard to miss but it was even more of an eye catcher when the King of Kings statue stood there. The statue attracted national attention while it stood and I'm sure the eyes of the world were on Monroe, Ohio, when lightening struck it in June of 2010. A different but similarly sized replacement is due to be completed by the end of this year and the frame is already in place. Apologies for the dark and crappy picture I took from the expressway.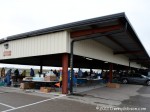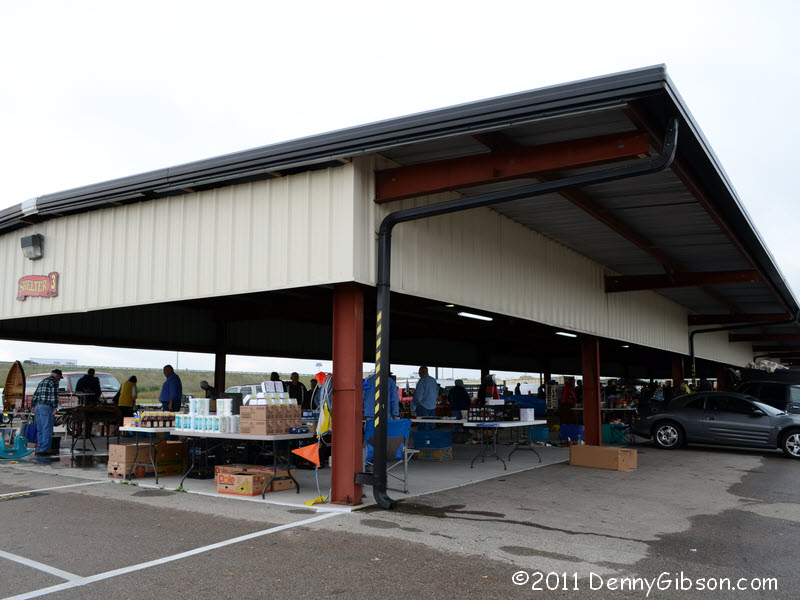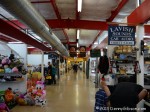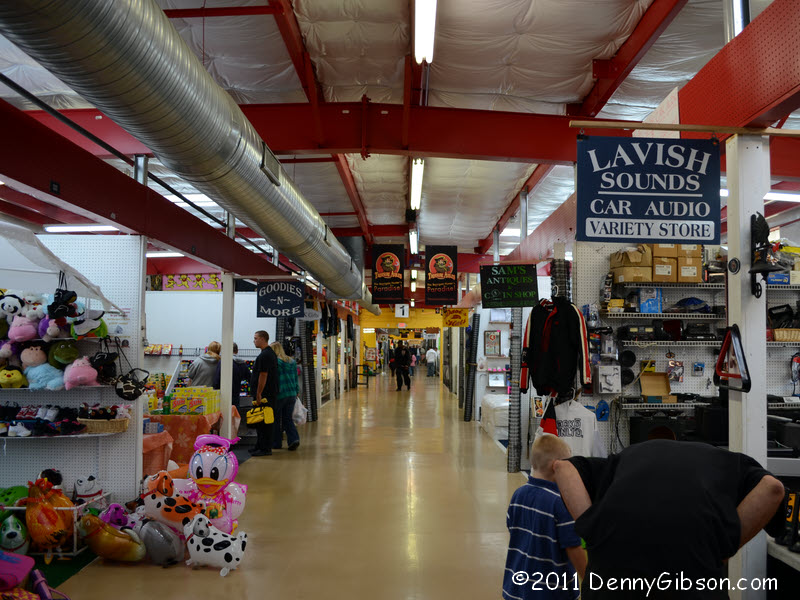 So what lies between Monroe's offerings of sin and salvation? Shopping. Lots and lots of shopping. Facing off across the interstate are two humongous flea markets. Treasure Aisles is on the west side inside the Monroe limits. They say this pirate themed market is where the barrrgain hunters go. There was live music inside although it neither looked nor sounded particularly nautical and there was an optional gun & knife show which I skipped.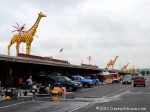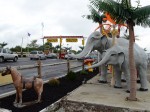 To the east and, like the church, just outside the city limits, is Trader's World. The theme there might be "jungle", though "Jungle Jim's" seems even more accurate. Both the area's one of a kind grocery and Trader's World have a lot of large animals prominently displayed plus lots of stuff with no jungle connection at all. Trader's World has murals inside and out, there's no shortage of things to look at overhead, and antique cars and wagons are displayed in several of the unoccupied booths. No live music that I found.
I drive this stretch of I-75 a lot so have often driven by all of these sights. All four have huge signs and while the Hustler store isn't visible from the expressway its tall sign is. For the others, the signs almost seem unnecessary since pirate flags, roofs full of giraffes, and a 62 foot Jesus are all fairly successful attention getters. But despite getting my attention over and over, they never got me to stop until yesterday. I was driving by on Thursday when I was struck by the fact that this is exactly the sort of thing I chide others about: Not stopping at attractions in your own neighborhood. Maybe flea markets, churchs, and porn shops aren't typical roadside attractions but they are using time honored tourist trap techniques to make passers-by aware they are there.
So I visited both flea markets on Saturday. I bought some Brita filters at Treasure Aisles and a slice of pizza at Trader's World. I haven't decided if I'll also visit the church and the porn shop but if I do, I'll probably hit both of them on the same day to see if I can spot any parishioners picking up DVDs on the way home.
---
Although they ever so slightly miss the limits of the actual "Magnificent Mile", two sites just south of the city add to its magnificence. One is the recently opened Cincinnati Premium Outlets which caters to upper crust bargain hunters not yet ready to mingle with giraffes or pirates. The other is LB Ranch. LB is Lawrence Bishop who is not only a very successful horse trader but the founder and Senior Pastor of the Solid Rock Church. Photos of his ranch and his church abound on the Internet but I've always been fond of his silo. Before the big Jesus and the elephants and giraffes came along, the horse topped cylinder was the biggest attraction along this stretch of interstate. At one time the horse fell over but remained atop the silo on its side. It was returned to an upright position sometime in the last year or so but appears to be on its last leg.