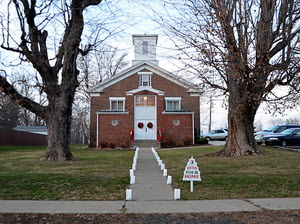 On Saturday I toured several nicely restored and decorated homes on the National Road in Morristown, Ohio. An Oddment page on the Holiday Tour of Homes is here.
This entry provides a place for comments on that Oddment as well as covering some "support activities".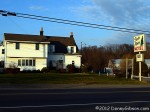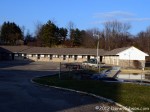 My bed for the night was at the Twin Pines Motel a few miles east of Morristown. I had read a couple of reviews that made it sound OK and it was. It's a clean and reasonably maintained older place with no frills but all the necessities including wi-fi. Price was about $50 with tax. There is a look at my room here.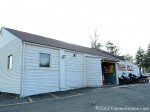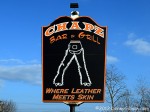 Chapz is on the National Road between Morristown and the Twin Pines. I stopped there for a beer before the home tour and for a 'burger after. Anything that looks that unhealthy just has to taste great and it did. Just as the sign shows, female bartenders and waitresses wear Daisy Dukes and motorcycle chaps. Depending on age and size that can look really hot… or not.