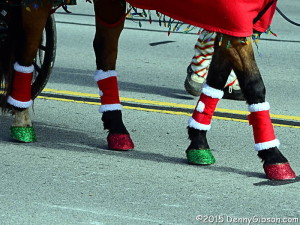 The last time I was at a Lebanon, Ohio, horse parade was in 2011 and it was part of what I called a trifecta. On three consecutive weekends I attended horse parades in Greenville, Springfield, and Lebanon. This year Greenville held their 12th annual Hometown Holiday Horse Parade on November 21. I missed it. As happened in 2011, an open weekend separated the Greenville and Lebanon parades but I have found no evidence of Springfield filling it. The 2011 parade was their first and it may have been their last. Pictures in this post are from the 27th annual Lebanon Carriage Parade held yesterday, December 5.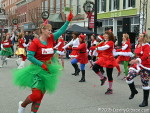 Lebanon actually has two parades and a sizable street festival to go with them. The Red Hot Dancing Queens, who I've seen on a few other occasions, were part of the pre-parade entertainment. They are indeed red hot and seem to always have every bit of fun that the law allows.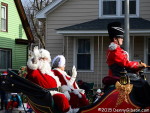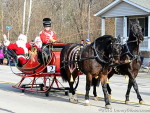 Lebanon has both a daytime and nighttime parade. The nighttime parade, which was the one I attended in 2011, is harder to photograph but electric lights on the carriages and and horses do look cool. Obviously I attended the daytime parade this year and it's just as obvious what is being celebrated.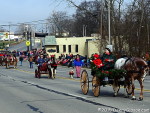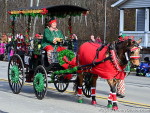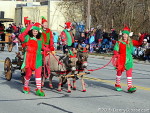 I haven't seen an official count but there must have been just about 100 entries. I recall seeing tags in the 90s with a few carriages behind them plus I spotted a pair of entries wearing A and B versions of the same number. There may have been more.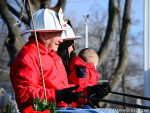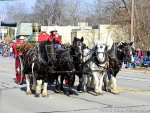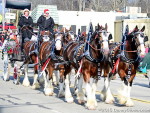 The posted photos show just a small fraction of the entries. There is absolutely nothing scientific about their selection. They are merely some that I like. Since I have no idea who any of these people are, I can't really be accused of slighting anyone. Ignorance can be useful.