During the seven happy months I've now spent with this camera, I have more than once thought I ought to offer up a little praise for it. At the end of this rerun of the original article, I do just that.
---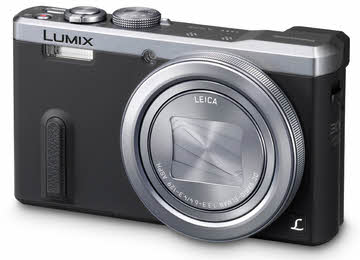 I knew within a week of purchasing the Panasonic DMC-FZ70 that I'd made a mistake. When the camera was not quite six days old I set out on a short road trip and used it for several of the pictures posted in that trip's journal (It's a Wanderful Life). It performed flawlessly and recorded some fine photos. My mistake was not in buying a bad camera but in buying the wrong camera. The FZ70's quality seemed good and it was certainly quite capable. There was simply no slot for it in my personal arsenal.
It's nearly as big as my Nikon D5100 and, while it is good, it's not as good. Anytime camera size was not an issue, the Nikon would win. The only place where the Nikon did not fit and the Panasonic did was in a fanny pack and even there it was bulky and awkward to extract. Technically usable as my "concert cam", it wasn't nearly as convenient or discreet as the FZ8 had been.
As my buyer's remorse grew, the Consumer Electronics Show opened in Las Vegas and with it came some new camera announcements. A pair from Panasonic caught my eye. The 20.1 MP Lumix DMC-ZS100 would list for $700 and the 18.1 MP Lumix DMC-ZS60 would list for $448. Of course pixel count wasn't the only difference but either seemed more than capable of satisfying my desires and both were priced well above my target zone. Neither was actually available with the January 5 announcement but they were available for advance ordering on Amazon. I placed no order but did put the ZS60 on my wish list in case some money fell into my lap.
The most important thing those camera announcements did for me was make me aware of predecessors. The ZS60 was a direct replacement for the almost identically sized ZS40. There were several improvement, of course. Some were definitely desirable but none were necessary. Prices began to slowly drop on the discontinued camera and I pulled the trigger at $212 or 47% of the original $450 MSRP.
I could have had the more desirable all black model for about $40 more but could barely justify the $212. Aside from aesthetics, which can go either way, pros prefer black cameras for the same reasons snipers don't care much for shiny gun barrels. Although the model I purchased is called silver, it is predominately black and the parts that aren't are mostly more gray than silver. There are indeed a few bits that could create a glint but that's hardly an issue when the area around you is likely to be filled with glowing smartphone screens.
This is the right camera. It's about three times as thick as my Samsung Galaxy S4 and actually smaller in the other dimensions. Equally important to me is the eye-level viewfinder. It is electronic, of course, which means its on the course side and a little sluggish but not terribly so. In terms of speed, it's probably a little slower than the FZ70 but significantly faster than the FZ8 and FZ5 I used for years. Yes, I would like the better low light performance of the ZS50 or ZS100 but the difference in prices makes this the right camera for me for now.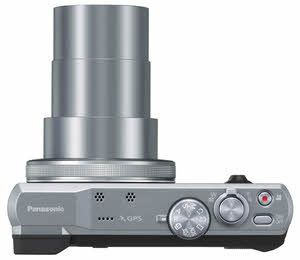 When I purchased that Lumix DMC-FZ5 in 2005 it was a real change for me. To that point I had refused to own a camera, or much of anything else, that used proprietary batteries. I had also stuck with products from "camera companies". During the previous forty-plus years of semi-serious picture taking I'd owned Olympus, Nikon, and Canon cameras. Even my 100% price driven first digital was from a company, Agfa, known for film and cameras. My concerns were considerably lessened by the Leica lens on the FZ5. As I said in the FZ5's My Gear post, digital cameras are "made of electronics and optics" and those are fields where Panasonic and Leica excel. The FZ8 also had a Leica lens but not so the FZ70. I can't prove that my perception of the Lumix Vario lens on the FZ70 being slightly inferior as anything more than my own prejudice but the ZS40 makes the question meaningless. My latest purchase has a Leica 30X (24-720mm) lens that somehow fits itself inside that 1.34 inch body when power is off.
Another thing that changed with the the FZ5 purchase was form factor. The Canon compacts that preceded it had been small flattish cubes when power was off and the modest zooms parked. The FZ5's shape was more like a SLR with the long-throw lens protruding from the body even when fully retracted. With the ZS40 I'm back to a small cube that slips easily into pockets.
There are a couple of features on the Lumix DMC-ZS40 that I wasn't looking for and would not pay extra for. One is a built in GPS receiver that supports in-camera geotagging. For some time, I've been geotagging my photos after-the-fact via software and the tracks recorded by a Garmin GPS. The only negative I see with the in-camera unit is reduced battery life. For that reason, I'll likely have it turned off most of the time but I can certainly see using it for some away-from-the-car geotagging. Wi-Fi is also built in which allows using online services to store photos or post them directly to social media. I have doubts that I'll ever use it that way but it's possible. It also allows me to transfer pictures between the camera and my phone or laptop and that does seem like something I might have a use for someday. The camera can be used as something of a wireless SD card reader meaning I could use it to get photos from my DSLR to my smartphone. It's not something I've been itching to do but having the capability does make me go hmmm.
---
I've rarely been as happy with a purchase as I am with this one. It's viewfinder isn't as quick as that of a DSLR and neither is the shutter response. It's lens isn't as sharp nor its battery life nearly as long. But all of those things are pretty darned good and it fits comfortably in a shirt or jeans pocket. It is, for me, a near perfect second camera. Even when it is turned off, I can grab it and snap a picture in less than two seconds. Of course, my Nikon D5100 can beat that but, depending on focusing time, it might not. If I want to use the screen on the back of the D5100 for framing, shutter response will definitely suffer and picture quality might. The reason that quality might suffer is that using the screen forces a fully automatic mode that includes average focus and a photo that is probably less crisp than what could be achieved otherwise. The ZS40 does not force any particular mode so aperture preferred, shutter preferred, and all the other modes are available along with the full range of focusing methods. Of course the reason there is no response penalty for selecting the rear screen viewfinder on the Panasonic is that it and the eye level viewer are electronic and the lag over an optical viewfinder is there for both.
At the end of the initial post, I disrespected a couple of features that I've since come to appreciate. Although I don't doubt that enabling GPS adds to battery drain, it does not seen to hurt all that much. During the first few days of my most recent trip, an improperly set clock prevented me geotagging photos from the Nikon. I eventually got it sorted and tagged all of those photos but having some of the Panasonic photos geotagged sure helped. One reason only some of the shots were tagged is that, although I could and did "grab and snap in less than two seconds" it can take considerable time for the GPS to get a fix. This was typically just several seconds but on occasion ran into minutes. The second feature I dissed is the built-in Wi-Fi. I actually used this, as I suggested I might, to read the SD card from the Nikon and copy pictures to my phone for posting to social media.