The year in numbers with 2012 values in parentheses:
0 (5) = Oddment pages posted
6 (8) = Road trips reported
77 (77) = Blog posts
57 (76) = Days on the road
1437 (2254) = Pictures posted — 406 (388) in the blog, 0 (131) in Oddments, and 1031 (1735) in Road Trips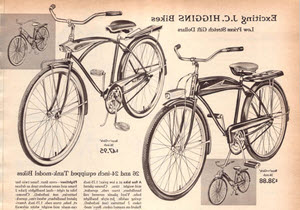 Clearly, I was quite the slacker last year. It didn't feel like it but there's the proof. Less of almost everything. Oddments were added in 2004 as a way to post non-road trip stuff. They felt a little redundant from the minute the blog was added in 2011 and I finally stopped doing them in 2013. There would not, apparently, have been many of them anyway since turning them into blog posts sure didn't make the number of those shoot up. Total blog posts stayed exactly the same with regular weekly posts accounting for 52, reviews accounting for 12, and the remaining 13 coming from road trips and other asynchronous events. The 2011 and 2012 Rear Views contained rants about how crummy blog traffic statistics are. I'll skip the rant this year and move onto the top five lists.
Top Blog Posts:
Top Non-Blog Posts:
Visits to the website increased to 170,809 from 91,233 last year and page views rose to 467,084 from 337,996. WordPress' Jetpack reports 6,863 views (up from 5,965) for the blog in 2013.
I ended last year's Rear View with a prediction that I would not "get very jiggy in 2013" then proceeded to make the prediction come true. The closest thing to a website change last year was the decision to not add any more Oddment entries and that did not result in any actual alterations. What's there will remain and it's possible I could turn to that method again someday if something comes along that doesn't fit the blog format. .