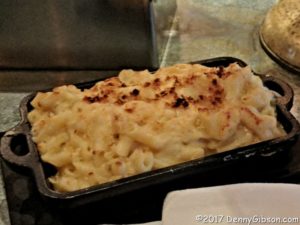 I'm sorry. I am a punster. I make puns on a regular basic. If you're the sort of person who believes that good puns do exist, you would likely call them bad puns. Others think the phrase "bad puns" is simply redundant. Sometimes I try to defend my puns and sometimes I just ignore the groans as if the pun was entirely accidental. Sometimes I apologize.
The "sorry" that leads off this post is not an apology. It describes the way I felt when I discovered that I'd missed one of the most obvious puns to ever come my way. I was catching up on Tripadvisor reviews earlier this week and pulled up my own trip journal to check dates and notes. It was close to two months ago that I stopped into Fleetwood's on Front Street for a beer. The restaurant/lounge is owned by Fleetwood Mac's drummer, Mick Fleetwood.
It was the day of the NCAA Championship game and I ended up watching the entire game there while listening to some very good live music. I got hungry. It was too early for the full dinner menu but a lounge menu was available with several very tempting items. I opted for the crab macaroni & cheese. It was terrific with small bits of crab meat in every bite. I praised it in my journal and I included a picture but somehow missed the pun that makes up today's title. I didn't miss it this time. I'm sorry.