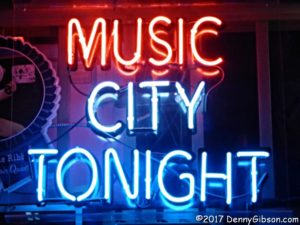 It was just about a year ago that I set out for what was supposed to be a Nashville musical triple play. After a night in Louisville, I would head to "Music City" for a night at the Bluebird Cafe, a night at the Grand Ole Opry, and a night listening to road fan favorites The Road Crew. Major snowfall kept me from the Opry and totally wiped out the Road Crew performance. I did catch three talented musicians at the Bluebird. The story of that trip is here.
I'm trying again. When snow kept me from the Opry I was told I could apply the price of the ticket to another anytime during the next year. When I learned that the Crew would be performing this Saturday, I called the Opry and managed to beat the one year expiration date by a day. Not surprisingly, prices have gone up so that I had to cough up an additional six bucks but I'm set for the Opry on Friday and the Road Crew on Saturday. Two Thursday night shows at the Bluebird were sold out.
The journal for the trip is here. This entry is to let blog subscribers know of the trip and to provide a place for comments.