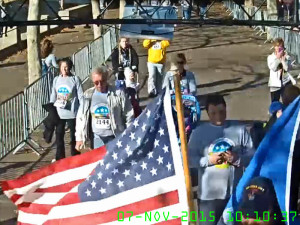 A veteran buddy talked me into walking with him at the inaugural National 5K Run/Walk/Roll/Ride in 2013. We both signed up again last year but, when I called from near the start line to see why he was late, I learned he had forgotten and was half way across the state. This year he is living out of state so I knew when I registered that I would be doing it alone. Just me and more than 3,000 strangers.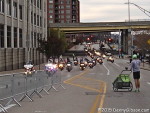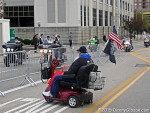 Just before the hand-cycles lead off the timed entries, the motorcycle contingent rolls by the starting line. This large group, mostly veterans, will cruise the course then park near the end to greet and cheer every participant.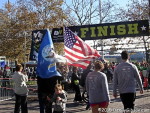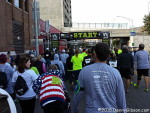 The picture at the top of this article is a capture from a video posted as part of the results. Participants can view a clip of their finish based on bib number. I finished in 1:04:26. That's 4 minutes and 3 seconds faster than last year and a mere 47:31 behind the fastest runner. I'm obviously closing in.
In 2013 the only event was the one in the DAV's home town of Cincinnati. In 2014 an event in Dan Diego was added and this year an Atlanta event joins the other two. With a perfect attendance record to maintain, I intend to be back next year. Blog posts on the previous events are here and here.