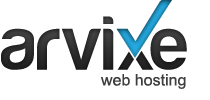 Same as the old host? Only time will tell. Like pretty much every fresh relationship, committing to a new web hosting company is filled with hope and anticipation. A common hope, particularly when a move is triggered by a need to get out of a bad situation, is that the new relationship will be different. I've just moved DennyGibson.com to its fourth home and I'm hoping, as I have with each of the previous three, that Arvixe will be different.
While the other three were certainly different from each other in many respects, each of the experiences followed a similar pattern. They were small companies started by young and energetic entrepreneurs. There were few, if any, employees. Each company and its owner were essentially one and the same. They delivered good value and good service and developed good reputations. They got mentioned in forums and reviews where folks like me might go shopping for a web host and their business grew. They might have a few more problems than the big guys and it might take them a little longer to fix them but problems did eventually get fixed and the prices were enough below those of the big guys to justify an occasional extra hiccup.
But companies dependent on single individuals are fragile. Maybe the business outgrows the owner's organizational skills, or maybe illness or other personal issues interfere, or maybe the owner moves on or just loses interest. Whatever the reason, service can start deteriorating and the stories appearing in forums and reviews can become decidedly less positive. That happened with all three of the companies I've had experience with and many, probably thousands, of others.
Web hosting is a fairly easy business to get into. A server can be rented in a big data center for not a whole lot of money and with few qualifications. I don't doubt that more than a few technical hotshots jumped into the pool with a less than thorough business plan. There are loads of horror stories much worse than anything I've encountered. In fact, each of my three former hosts were quite satisfactory for a fair amount of time.
I did my first road trip journal in 1999 on some space provided by my ISP. When I realized the journal was not a one time thing, I registered a domain name and signed on for some web space with a company in the Chicago area named Stargate. That was in early 2001 and they kept me happy for two years. In early 2003 I moved to Solidinternet operating out of Australia but with servers in the US. I stayed with them nearly six years. As I recall, Stargate was run by a husband and wife with a couple of (possibly part time) employees. Solidinternet was run by an individual and a few (probably part time) employees. My most recent host, eVerity, where I just passed the five year mark, is run by an individual with, as near as I can tell, no employees. I have had only a few problems with eVerity and even now have none that are website related. I have been, however, experiencing problems with email and I see the sluggish or non-existent response to those as a sign that the downward spiral has begun.
I had started shopping but was well short of a decision when persistent email problems and unanswered tickets forced my hand. In addition to the normal price & feature criteria, this time company size figured into my choice. I had identified a half dozen companies that could meet my needs at reasonable cost and I quickly narrowed that to one based largely on forum posts and reviews just as I'd done before. There were a couple of other things that helped, too. One was the quick and friendly manner in which my pre-sales questions were answered at Arvixe and another was the fact that their support forum had questions — and answers — from today rather than last year and that those answers came from multiple people.
The move went quite smoothly and it looks like the name server changes have been propagated to most of the world. Everything I've looked at is working but I've yet to try a blog post and a newsletter to see if the generated email makes it. That's where most of my recent problems nave appeared. This is the blog post and a newsletter will soon follow.