The year in numbers (2011 values in parentheses):
5 (8) = Oddment pages posted
8 (9) = Road trips reported
52 (21) = Weeks of regularly scheduled Sunday blog posts
77 (31) = Total blog posts
76 (69) = Days on the road
2254 (2058) = Pictures posted — 388 (96) in the blog, 131 (141) in Oddments, and 1735 (1821) in Road Trips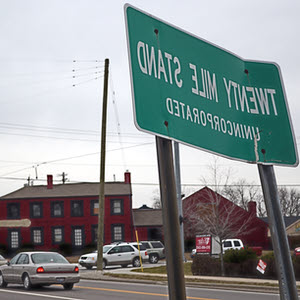 Available blog statistics kind of suck. At least they do for WordPress Jetpack statistics on a self hosted blog that is only a portion of a website. One issue is that the most popular "page" is almost certain to be something called "Home page / Archives" which is a swirling mix of the multiple pages displayed at the blog's root or the multiple pages that satisfy a search. I have AWStats generated numbers for the entire site, including the blog, but those have some problems, too. For one thing, counts include all of the individual pages appearing in the previously mentioned "Home page / Archives" many of which are not actually viewed. For another, AWStats numbers include blog page references that I've made myself in creating and maintaining the blog. I try to keep these to a minimum but eliminating them completely is not possible. In the end, though, I do believe the relationship of the numbers is meaningful even if the numbers themselves aren't all that precise. So here are the top five blog and non-blog entries and I'll follow the lists with some overall numbers.
Top Blog Posts:
Top Non-Blog Posts:
The entire website had 91,233 visits and 337,996 page views last year which is a goodly increase from the 43,213 visits and 227,060 page views of 2011. Jetpack tells me the blog had 5,965 views in 2012 though I'm not sure if those those views and AWStats' page views are the same.
When I reviewed 2011, I had just completed my 100th documented road trip and had made a clickable collage of the teaser images. In that post, I waffled on whether or not I would extend the collage with subsequent trips. I decided it was a good idea and completed trips are now added to the collage when they're added to the Trip List. This is just one of the things covered in an FAQ page that was added last year. Yep, extending a collage and adding an FAQ page were the big changes for 2012. And I'm probably not going to get very jiggy in 2013 either.