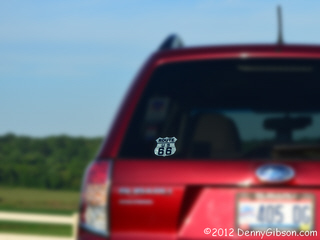 Tomorrow, July 26, I start down Historic Route 66 for the third time. The reason, or excuse, for this trip is to attend the 2012 International Route 66 Festival in Victorville, California. For the first two trips, in 1999 and 2003, I didn't even know there was such a thing as an International Route 66 Festival but since then I've attended six. The journal for the drive and the festival will be here. It will include the drive home which I expect to be largely on US-70 and US-80.
As I prepped the website for the trip, I added an FAQ page which might help in understanding the site. That page is here.
This blog entry is here to handle comments and questions regarding the trip.