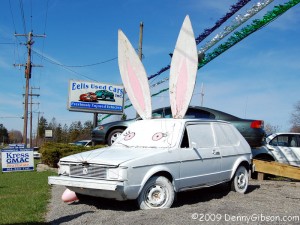 Yes I am one of the sabbath slighting sots of Cincinnati mentioned in the previous post but I don't slight holidays.
I may not be entirely sold on the religious significance of some of them but days that appear in red on the calendar and give humankind a reason to do something different are OK by me.
May you find all your eggs without stepping on them, your chocolate bunnies before someone else bites the ears off, and your Peeps before they reach the hardness of granite.